Summer Reading
We did it! Summer is upon us and now is the time to relax and delight in the joys of reading. We know that everyone has worked so hard to adjust to these circumstances and we applaud all you have done for your children and students to keep them learning and reading. Special thanks to our presenting sponser, Dewey's Bakery. To read the press release, click here.
Beginning June 13th, Young Readers of all ages are invited to participate Books, whether read together or alone, allow us to reflect on our own lives while also experincing the journeys of others. Plus, what's more fun than prizes? All submissions will be entered into a drawing for gift cards, prize packs, complimentary cake squares from Dewey's, and much more! The school with the most participants will win a free author event in the upcoming school year. So, pick your adventure and let's go!
Adventures in Summer Reading
Bingo Card: Submit a full card (five in a row-any direction) to be entered into a drawing. Cards can be submitted via email at youth@bookmarksnc.org.
Read a Book with Karl: Take Flat Karl with you on your literary adventures. Complete the checklist and submit pictures of Karl to complete this activity! (CLICK HERE to access the Flat Karl Template)
Bookstore Cat Contest: Bookmarks needs a bookstore cat! Create a bookstore cat for our store using the provided template. Cats will be displayed in the windows and the winning cat will be turned into a plushie for display.
Visit local.deweys.com to order pastries, cake squares, and even create your own cake - no phone call required! Use the code BOOKMARKS and get $5 off your local pickup order of $25 or more (code valid through 9/30/20).
Download Bookmarks' Reading Recommendations:
Unsure what to read this summer? We've put together a list of titles of picture books, middle grade books, and teen/YA books to get you started.
You do not have to read these books to participate - they are simply a few of our suggested favorites.
Upcoming Events: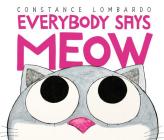 $17.99
ISBN: 9780062689887
Availability: Order Processes in 1-5 Days Depending on Store Stock
Published: HarperCollins - November 5th, 2019
"The messages of inclusion and acceptance are welcome. An enjoyable addition to noisy storytimes." —Kirkus
---

$17.99
ISBN: 9781328780966
Availability: Order Processes in 1-5 Days Depending on Store Stock
Published: Versify - April 2nd, 2019
Winner of the 2020 Caldecott Medal
A 2020 Newbery Honor Book
Winner of the 2020 Coretta Scott King Illustrator Award

The Newbery Award-winning author of THE CROSSOVER pens an ode to black American triumph and tribulation, with art from a two-time Caldecott Honoree.
Originally performed for ESPN's The Undefeated, this poem is a love letter to black life

---

$17.99

ISBN: 9780525644613

Availability: Order Processes in 1-5 Days Depending on Store Stock

Published: Random House Books for Young Readers - February 18th, 2020

An office at night is reimagined as a fantastical kingdom of paper complete with friendly dragons in this own voices picture book.


---

$17.99

ISBN: 9781681197784

Availability: Order Processes in 1-5 Days Depending on Store Stock

Published: Bloomsbury Children's Books - March 3rd, 2020

A National Bestseller!

"A beautiful, generous, fun collaboration of story and illustration and pirate tattoos. Seriously wise pirate advice for everyone." - Jon Scieszka, National Ambassador for Young People's Literature


---

$16.99

ISBN: 9780735227903

Availability: Order Processes in 1-5 Days Depending on Store Stock

Published: Dial Books - March 10th, 2020

A joyful collection of poems by the author of Mirror Mirror, in the form of recipes both simple and allegorical.


---

$17.99

ISBN: 9781534418103

Availability: Order Processes in 1-5 Days Depending on Store Stock

Published: Salaam Reads / Simon & Schuster Books for You - June 4th, 2019

A Kirkus Reviews Best Picture Book of 2019
An Asian/Pacific American Award for Literature Honor Book 2019

Six-year-old Bilal introduces his friends to his favorite dish—daal!—in this charming picture book that showcases the value of patience, teamwork, community, and sharing.

Six-year-old Bilal is excited to help his dad make his favorite

---

$14.99

ISBN: 9781328557261

Availability: Order Processes in 1-5 Days Depending on Store Stock

Published: Versify - April 2nd, 2019

A 2020 Pura Belpré Illustrator Honor Book 

Richard Scarry's Busytown gets a Mexican-American makeover in the marketplace of a buzzing border town from Pura Belpré Medal-winning illustrator Raúl the Third.

Bilingual in a new way, this paper over board book teaches readers simple words in Spanish as they experience the bustli

---

Email or call for price.

ISBN: 9781250203557

Availability: Backordered

Published: Roaring Brook Press - March 17th, 2020

Inspired by the many Indigenous-led movements across North America, We Are Water Protectors issues an urgent rallying cry to safeguard the Earth's water from harm and corruption—a bold and lyrical picture book written by Carole Lindstrom and vibrantly illustrated by Michaela Goade.

Water is the first medicine.
It affects and connects us all . . .

---

$8.99

ISBN: 9781524793128

Availability: Order Processes in 1-5 Days Depending on Store Stock

Published: Penguin Workshop - May 5th, 2020

Local author! Megan and Dan can personalize copies that are ordered from Bookmarks.

---

$8.99

ISBN: 9781524793142

Availability: Order Processes in 1-5 Days Depending on Store Stock

Published: Penguin Workshop - May 5th, 2020

Get to know what the president does with Citizen Baby!

What does the president do all day? Citizen Baby knows! Learn all about the most powerful person in the world from the most powerful person in the household. Children and adults alike will enjoy learning about the presidency in this adorable, informative board book.

---

$8.99

ISBN: 9781524793166

Availability: Order Processes in 1-5 Days Depending on Store Stock

Published: Penguin Workshop - May 5th, 2020

Get to know Congress with Citizen Baby!

How does Congress work? A house divided against itself cannot stand, and neither can Citizen Baby (yet!). Come along as Citizen Baby cuts through the partisan rancor to reveal the inner workings of the legislative branch. Children and adults alike will enjoy learning about Congress in this adorable, informative board book.

---

$8.99

ISBN: 9781524793180

Availability: Order Processes in 1-5 Days Depending on Store Stock

Published: Penguin Workshop - May 5th, 2020

Get to know the Supreme Court with Citizen Baby!

What makes the Supreme Court so supreme? Citizen Baby will consider the evidence and rule on what many consider to be the most powerful branch of government. Children and adults alike will enjoy learning about the highest court in the land in this adorable, informative board book.

---

$17.99

ISBN: 9780525582090

Availability: Order Processes in 1-5 Days Depending on Store Stock

Published: Knopf Books for Young Readers - January 14th, 2020

An ode to the girl with scrapes on her knees and flowers in her hair, and every girl in between, this exquisite treasury will appeal to readers of Dear Girl and I Am Enough and have kids poring over it to find a poem that's just for them.

I am a canvas
Being painted on
By the words of my family
Friends

---

$18.99

ISBN: 9781250108098

Availability: Order Processes in 1-5 Days Depending on Store Stock

Published: Henry Holt and Co. (BYR) - May 5th, 2020

From writer Stacy McAnulty and illustrator David Litchfield, Ocean! Waves for All is a light-hearted nonfiction picture book about the formation and history of the ocean, told from the perspective of the ocean itself.


---

$17.99

ISBN: 9781984892805

Availability: Order Processes in 1-5 Days Depending on Store Stock

Published: Schwartz & Wade - February 18th, 2020

In this charming and powerful picture book about voting and elections, the students of Stanton Elementary School learn how we can find--and use--our voices for change.


---

$8.99

ISBN: 9780451479556

Availability: Order Processes in 1-5 Days Depending on Store Stock

Published: Puffin Books - June 2nd, 2020

"A dazzling debut novel about resilience, courage, home and family."--Rebecca Stead, Newbery Award-winning author of When You Reach Me


---

$7.99

ISBN: 9781338157826

Availability: Order Processes in 1-5 Days Depending on Store Stock

Published: Arthur A. Levine Books - June 25th, 2019

Winner of the Asian / Pacific American Award for Children's Literature!

* "Many readers will recognize themselves or their neighbors in these pages." -- Kirkus Reviews, starred review

Mia Tang has a lot of secrets.


---

$7.99

ISBN: 9781328499219

Availability: Order Processes in 1-5 Days Depending on Store Stock

Published: HMH Books for Young Readers - September 4th, 2018

From New York Times best-selling author Karina Yan Glaser comes one of Times'  Notable Children's Books of 2017: "In this delightful and heartwarming throwback to the big-family novels of yesteryear, a large biracial family might lose their beloved brownstone home, but win it back with an all-out charm offensive."

The Va

---

$17.99

ISBN: 9781338280128

Availability: Order Processes in 1-5 Days Depending on Store Stock

Published: Scholastic Press - April 7th, 2020

Coco meets Stranger Things with a hint of Ghostbusters in this action-packed supernatural fantasy.

For Lucely Luna, ghosts are more than just the family business.

---

$17.99

ISBN: 9781481438285

Availability: Order Processes in 1-5 Days Depending on Store Stock

Published: Atheneum/Caitlyn Dlouhy Books - October 8th, 2019

A National Book Award Finalist!
Coretta Scott King Author Honor Book
An NPR Favorite Book of 2019
A New York Times Best Children's Book of 2019
A Time Best Children's Book of 2019
A Today Show Best Kids' Book of 2019
A Washington Post Best Children's Book of 2019
A School

---

$16.99

ISBN: 9780525518433

Availability: Order Processes in 1-5 Days Depending on Store Stock

Published: Nancy Paulsen Books - April 14th, 2020

"STAY IN YOUR LANE." Stephen doesn't want to hear that--he wants to have no lane.


---

$7.99

ISBN: 9781368023627

Availability: Order Processes in 1-5 Days Depending on Store Stock

Published: Rick Riordan Presents - May 5th, 2020

Winner of the Pura Belpré Award




Now in paperback, best-selling author Rick Riordan presents Carlos Hernandez's brilliant sci-fi romp with Cuban influence.

---

$16.99

ISBN: 9781250244659

Availability: Order Processes in 1-5 Days Depending on Store Stock

Published: Roaring Brook Press - March 31st, 2020

From Randy Wayne White, the New York Times bestselling author of the Doc Ford series for adults, comes Fins, a high-stakes, masterfully plotted story of courage, friendship…and sharks!


---

$17.99

ISBN: 9781368039932

Availability: Order Processes in 1-5 Days Depending on Store Stock

Published: Rick Riordan Presents - October 15th, 2019

Winner of a Coretta Scott King Author Honor


Best-selling author Rick Riordan presents Kwame Mbalia's epic fantasy, a middle grade American Gods set in a richly-imagined world populated with African American folk heroes and West African gods.

---

$12.99

ISBN: 9780525553908

Availability: Order Processes in 1-5 Days Depending on Store Stock

Published: Dial Books - April 14th, 2020

Heartbreak and hope exist together in this remarkable graphic novel about growing up in a refugee camp, as told by a Somali refugee to the Newbery Honor-winning creator of Roller Girl.


---

$24.99

ISBN: 9781626720794

Availability: Order Processes in 1-5 Days Depending on Store Stock

Published: First Second - March 17th, 2020

In his latest graphic novel, Dragon Hoops, New York Times bestselling author Gene Luen Yang turns the spotlight on his life, his family, and the high school where he teaches.

Gene understands stories—comic book stories, in particular. Big action. Bigger thrills. And the hero always wins.


---

$17.99

ISBN: 9781492678892

Availability: Order Processes in 1-5 Days Depending on Store Stock

Published: Sourcebooks Fire - August 6th, 2019

The New York Times Bestseller

"An absolute page turner, I'm Not Dying with You Tonight is a compelling and powerful novel that is sure to make an impact. " --Angie Thomas, New York Times bestselling author of The Hate U Give

---

$10.99

ISBN: 9780062338068

Availability: Order Processes in 1-5 Days Depending on Store Stock

Published: Katherine Tegen Books - December 4th, 2018

New York Times bestselling author Maureen Johnson weaves a delicate tale of murder and mystery in the first book of a striking new series, perfect for fans of Agatha Christie and E. Lockhart.

---

$27.99

ISBN: 9781338635171

Availability: Order Processes in 1-5 Days Depending on Store Stock

Published: Scholastic Press - May 19th, 2020

Ambition will fuel him.
Competition will drive him.
But power has its price.

---

Email or call for price.

ISBN: 9780062882769

Availability: Backordered

Published: Quill Tree Books - May 5th, 2020

In a novel-in-verse that brims with grief and love, National Book Award-winning and New York Times bestselling author Elizabeth Acevedo writes about the devastation of loss, the difficulty of forgiveness, and the bittersweet bonds that shape our lives.

---

$18.99

ISBN: 9780062990297

Availability: Order Processes in 1-5 Days Depending on Store Stock

Published: Balzer + Bray - May 26th, 2020

Stonewall Book Award Winner!


A fierce coming-of-age verse novel about identity and the power of drag, from acclaimed poet and performer Dean Atta. Perfect for fans of Elizabeth Acevedo, Jason Reynolds, and Kacen Callender.

---

$9.99

ISBN: 9780553535679

Availability: Order Processes in 1-5 Days Depending on Store Stock

Published: Ember - March 14th, 2017

A New York Times Bestseller
 
"Here are three things about this book: (1) It's . . .  funny and romantic; (2) the mystery at the heart of the story will keep you turning the pages; (3) I have a feeling you'll be very happy you read it." —Jennifer E. Smith, author of The Statistical Probability of Love at First Sight
 

---

$8.99

ISBN: 9780525582199

Availability: Order Processes in 1-5 Days Depending on Store Stock

Published: Yearling - April 7th, 2020

The host of The Daily Show, Trevor Noah, shares his personal story and the injustices he faced while growing up half black, half white in South Africa under and after apartheid in this New York Times bestselling young readers' adaptation of his adult memoir.
 

---

$10.99

ISBN: 9780142420911

Availability: Order Processes in 1-5 Days Depending on Store Stock

Published: Speak - July 11th, 2017

 "Nnedi Okorafor writes glorious futures and fabulous fantasies. Her characters take your heart and squeeze it; her worlds open your mind to new things." -- Neil Gaiman, author of The Graveyard Book and American Gods 


---

$9.99

ISBN: 9780448493916

Availability: Order Processes in 1-5 Days Depending on Store Stock

Published: Razorbill - September 4th, 2018

"...The beginning of a great saga..." —NPR.org

"This compelling Nigerian-influenced fantasy has a wonderfully unique premise and lush, brilliant worldbuilding that will consume you until the last page."—Buzzfeed

"...Unforgettable in its darkness, inequality, and magic." —VOYA, Starred Review


---

$9.99

ISBN: 9781101939529

Availability: Order Processes in 1-5 Days Depending on Store Stock

Published: Ember - September 4th, 2018

"Powerful, wrenching." –JOHN GREEN, #1 New York Times bestselling author of Turtles All the Way Down

"Raw and gripping." –JASON REYNOLDS, New York Times bestselling coauthor of All American Boys


---

$18.99

ISBN: 9780316453691

Availability: Order Processes in 1-5 Days Depending on Store Stock

Published: Little, Brown Books for Young Readers - March 10th, 2020

The #1 New York Times bestseller and a USAToday bestseller!




A timely, crucial, and empowering exploration of racism--and antiracism--in America

This is NOT a history book.
This is a book about the here and now.
A book to help us better understand why we are where we are.

---