The Last Legacy (Large Print / Library Binding)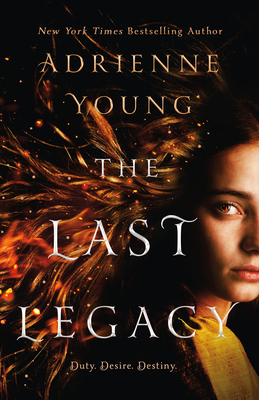 Unavailable in store; contact staff@bookmarksnc.org to check price and order availability
Description
---
"
New York Times bestselling author Adrienne Young returns with The Last Legacy, a captivating standalone about family and blood ties, reinventing yourself, and controlling your own destiny.
When a letter from her uncle Henrik arrives on Bryn Roth's eighteenth birthday, summoning her back to Bastian, Bryn is eager to prove herself and finally take her place in her long-lost family.
Henrik has plans for Bryn, but she must win everyone's trust if she wants to hold any power in the delicate architecture of the family. It doesn't take long for her to see that the Roths are entangled in shadows. Despite their growing influence in upscale Bastian, their hands are still in the kind of dirty business that got Bryn's parents killed years ago. With a forbidden romance to contend with and dangerous work ahead, the cost of being accepted into the Roths may be more than Bryn can pay.
"