The Yoga Anatomy Coloring Book: An Illustrative & Interactive Way of Learning The Form & Anatomy of Yoga Poses (Paperback)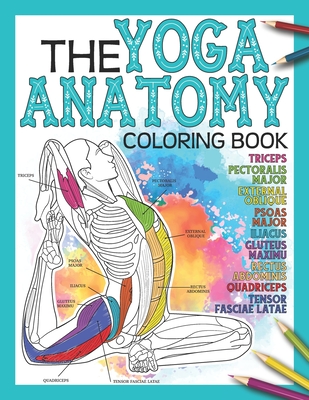 Unavailable in store; contact staff@bookmarksnc.org to check price and order availability
Description
---
An Informative & Interactive Way To Deepen & Solidify Your Understanding Of Yoga Anatomy
The Yoga Anatomy Coloring Book is designed to help you visualize how the body moves in yoga asanas and which muscles are stimulated within each exercise. This book aims to provide an entertaining way to learn about the human body with a focus on the muscles activated as well as the benefits of each pose.
This book is perfect for yoga teachers and yoga practitioners who want to improve their practice and bring deeper meaning to the positioning of the asanas. This coloring book is beginner friendly and is perfect to help escalate your understanding of the location & functions of each muscle as you color them in.
What's included:
50 detailed yoga asana illustrations to color in.
Key benefits of each pose.
Anatomy labels to help assist you in your learning.
A list of the location & functions of all muscles included.
It's a great combination of a coloring book & an informative guide to yoga anatomy
Get your copy today.