Non-Goals: What to Look For When You're Looking At Soccer (Paperback)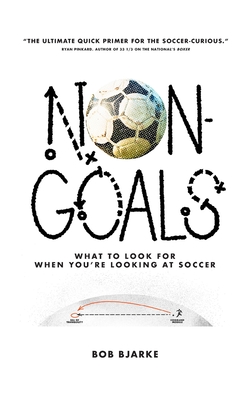 Unavailable in store; contact staff@bookmarksnc.org to check price and order availability
Description
---
How do you fall in love with a game that ends in a draw 20% of the time?
A game in which goals happen on only 10% of all shots and shots happen on only 11% of all possessions?
To truly love soccer, you need to love the moments between goals.
Non-Goals illuminates these under-the-surface moments on a soccer field, unlocking the game by connecting on-field action to cultural phenomena that the soccer-curious will understand. Whether you're a fan or a non-fan,
after reading Non-Goals you'll never look at soccer the same way again.