Unreported Truth: Technocracy 2021-2050: Vaccine Frauds, Cyber Attacks, World Wars & Population Control; Exposed! (Paperback)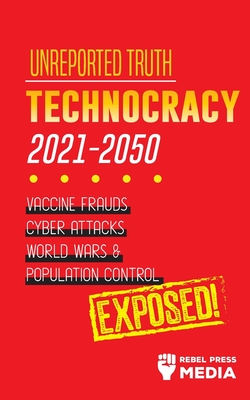 $15.99

Order Processes in 1-5 Days Depending on Store Stock
Description
---
The future technocracy is being pushed by the global elite and it will affect all of us.
This book is labeled as "must read" in this world of fake news. It exposes the grandiose plans for mapping human DNA to enable a new, global economic order dominated by a small cadre of elites.
This valuable compendium shows us how the current shape of international banking and agricultural systems--among many other things--were set up to perpetuate power hierarchies among rich and poor that keep some people perpetually comfortable while others are always at the verge of poverty or famine.
This book exposes how the agenda will affect our lives, our children's future, and what we can do to stop it. It also includes a list of resources that you can use to learn more about this topic. Read it if you want to know what's coming in the next few years so that you can prepare your family for these changes.
Purchase your copy today