The Golden Secret of Kri Koro (Hardcover)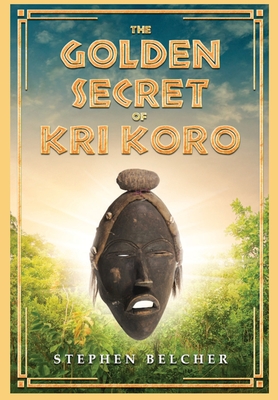 Unavailable in store; contact staff@bookmarksnc.org to check price and order availability
Description
---
A thousand years ago in west Africa, a hero stopped a sacrifice. He cut off the head of a monster, the head flying into the air. But the Soninke princess was not saved: she was caught in an unfulfilled ritual. She was lost, immortal and unrecognized.
A thousand years later a Bamana peasant boy fled his home and was recruited by the spirits to help fulfill a quest traveling a new world, where the French were colonial rulers, then encountering the lost princess. Yet their paths are forced apart.
Grounded in the mythology, folklore, and legendary history of the old empires of west Africa (Wagadu and Mali), this novel is set at the dawn of French colonial rule in the territories of Mali and Guinea. Follow this Bamana peasant and the spirits of the bush that are guiding him in this quest. His path leads him on the old trade routes: salt to the south, kola nuts to the north. He discovers the purpose of his quest: to assist the princess of Wagadu who was not sacrificed a thousand years before.
In the village of Kri Koro, a new French administrator is in charge. The traditional rulers of the town sought influence, the men used women as pawns; the women sought their own courses and means of influence. Behind the old authority of the Cond was a secret: a theft of power. In Kri Koro, the peasant and the princess meet again ... will they accomplish their goal with the tribal leaders and colonial authority both racing them to the golden secret? Meanwhile, an American has come to west Africa seeking a fortune and travels with a companion from the coast of Guinea to Kri Koro. All paths are set to crash together