Loki's Wager (Vikingverse #2) (Paperback)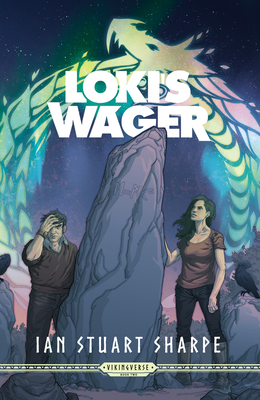 $16.95

Order Processes in 1-5 Days Depending on Store Stock
Other Books in Series
This is book number 2 in the Vikingverse series.
Description
---
Midgard is a funeral pyre. Ragnarök, the doom of the gods, has brought the Empire of the Heavens to ruin. For some, the harrowing promises a new beginning. Mother Jörð will rise again, and new gods will return to the golden tables of old. But Iðunn Lind, keeper of the great World Tree Yggdrasil, no longer believes in ancient prophecy or the hand of fate. Across the veil, Churchwarden Michaels is stuck dealing with his own personal Ragnarök - and just how to save his neck now that three Viking crosses have appeared overnight at St. Mary's. When the boundaries between realities fracture, the two guardians discover that the gods not only play dice with the Vikingverse, they are rolling snake-eyes. In this new chapter of the Vikingverse, the tapestry of time unfurls in deadly new ways.
About the Author
---
Ian Sharpe was born in London, UK, and now lives in British Columbia, Canada. Having worked for the BBC, IMG, Atari and Electronic Arts, he is now CEO of a tech start up. As a child he discovered his love of books, sci-fi and sagas: devouring the works of Douglas Adams, J.R.R. Tolkien, Terry Pratchett and George MacDonald Fraser alongside Snorri Sturluson and Sigvat the Skald. He once won a prize at school for Outstanding Progress and chose a dictionary as his reward, secretly wishing it had been an Old Norse phrasebook.