A Portrait of Bowie: A tribute to Bowie by his artistic collaborators and contemporaries (Hardcover)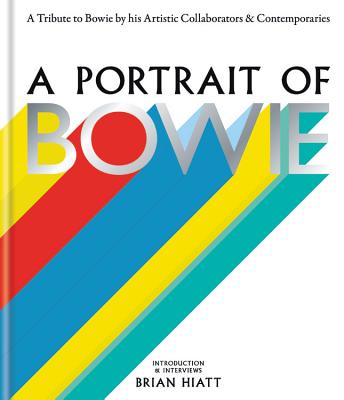 Email staff@bookmarksnc.org for price & availability
Description
---

This strikingly unique tribute to David Bowie includes a collection of 40 stunning visual portraits of the icon throughout his career, as well as written tributes by his artistic collaborators and contemporaries.

Artists and musicians who worked with David Bowie during his lifetime - or who were his contemporaries - pay tribute to the icon in their own words on what it was like to work in collaboration with a man whose fluid artistic genius repeatedly broke boundaries, right up until his death.

This amazing collection includes personal written pieces from: Zack Alford, Carlos Alomar, Toni Basil, Gail Ann Dorsey, Mike Garson, Dana Gillespie, Debbie Harry and Chris Stein, Cyndi Lauper, and Nile Rodgers. Alongside these tributes are 40 stunning illustrative and photographic portraits of Bowie throughout his career.

Contributing artists and photographers include: Derek Boshier, Cummins, Chuck Connelly, Chalkie Davies, Stephen Finer, Terry O'Neill, Mick Rock, Masayoshi Sukita and Justin de Villeneuve.

About the Author
---
Brian Hiatt is the general editor of this book. He also produced the RollingStone magazine tribute to David Bowie on his death.