Raised Bed Gardening for Beginners: The Ultimate Guide to Making and Sustaining a Thriving Organic Vegetable Garden and grow your own fruit, flowers a (Paperback)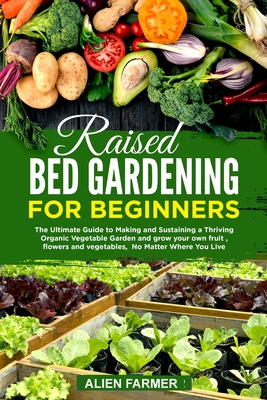 $27.99
Email staff@bookmarksnc.org for price & availability
Description
---
If you want an easy way to a plentiful harvest while making the most of your space, then keep reading...
Have you ever wondered if there's a better way to do your gardening?
Do you wish it could be a lot easier for you to plant the crops you love?
Want ways to get rid of pesky pests?
Would you like to beat the elements and give your plants a fighting chance to produce a maximum, healthy yield?
This book will show you many powerful essentials on raised bed gardening for both seasoned gardeners and beginners.
Here you will discover:
The best material for raised bed construction
Guidelines for seed selection
Tree varieties and their properties
Strategies for pest and weed control
How to properly chart your progress
The best environments for your plants
And so much more...
With this easy-to-use guidebook as your reference or starting point, you can get the head start that many gardeners wish they had.
With detailed explanations of every concept, this book grounds you in a practice that has existed for centuries and make your raised bed gardening experience an easy, pleasurable one.
Get this book now to read this all-encompassing guide.