Gray's Anatomy: With Original Illustrations by Henry Carter (Abridged / Paperback)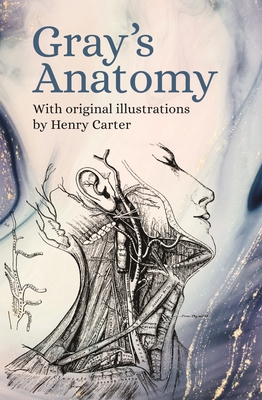 $12.99

Available to order; typically arrives at Bookmarks in 5-10 days
Description
---
Henry Gray's Anatomy Descriptive and Surgical has been the definitive medical book for students of the human body since its first publication in 1858. This professional guide is valued by medical practitioners, students and laypeople alike for its accuracy.
This edition comprises an abridged version of the classic text - the last to be published during Gray's lifetime - and includes the masterly woodblock illustrations that made the original book a runaway success. A national and international treasure,
Gray's Anatomy
is essential reading for anyone with an interest in the history of medicine or in the amazingly complex machine that is the human body.
About the Author
---
Early on in his career as a doctor, Henry Gray (c.1827-1861) showed a particular interest in anatomy. Aged just 20 he became a member of the Royal College of Surgeons.After the award of fellowships by the Royal Society and the Royal College of Surgeons, he was appointed house surgeon at St George's Hospital, London, and then lecturer in anatomy at its medical school.Gray died tragically young at the age of 34, after contracting a severe form of smallpox.