Echoes of War (Hardcover)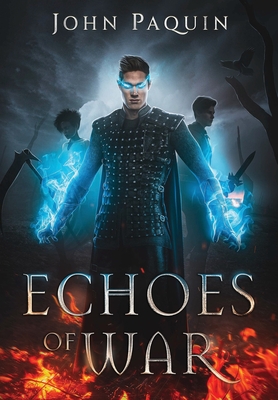 Unavailable in store; contact staff@bookmarksnc.org to check price and order availability
Description
---
It's the distant past. A boy, Daniel, awakens in a temple of the sun god Shamash, with no memory of his origins or identity. Befriended by servant boys, he discovers one of the high priests is hungry for power and hellbent on revenge. Allied with Babylonian courtiers, temple priestesses, dissonant foreign powers, and an Assyrian crown prince, Daniel fights alongside armies to stop the twisted priest from solidifying control over the empire.
Dark dreams and visions of crows awaken Daniel to the fact that he is no mere orphan. He possesses supernatural powers that can save both his friends and the empire, but at a terrible cost. Who is Daniel, really? Will he use his powers for good or will they twist him into the same monster his enemy has become?
This book explores ancient mythology from a perspective we don't usually see in the West, like the rise of Genghis Khan set over a thousand years in the past. It also acknowledges the hidden wisdom of the ways women survived in a harsh and violent world and critiques the values of empire and conquest by showing the vast psychological and physical casualties accrued by those on the front lines.