The Curious World of Bacteria (Hardcover)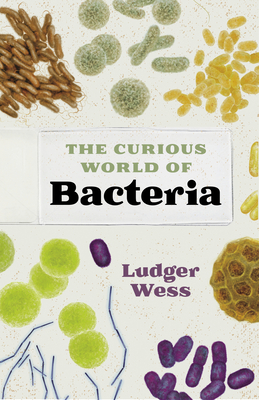 $24.95

Available to order; typically arrives at Bookmarks in 5-10 days
Description
---
Bacteria were the first life on Earth. But what do we really know about them? In this captivating, science-driven book, you'll learn everything you need to know about these often misunderstood-and incredibly interesting--microbes.
In this engagingly written and scientifically rigorous book, author and scientist Ludger Wess introduces an eclectic collection of impressive, useful, weird, and dangerous bacterial species. Wess reveals everything he knows about bacteria, including their ability to survive almost anywhere, to "sleep" for millions of years before becoming active again, to maintain their own immune systems (a discovery that has led to medical breakthroughs for humans), and to--hypothetically--live on other planets.
In part two, Wess moves on to his curious compendium of bacterial species, presenting fifty fascinating portraits grouped by useful categories: bacteria that are record holders, extreme-habitat dwellers, unusual consumers, people-helpers, and people-harmers. Beautiful black-and-white illustrations accompany each portrait. At the end of this engrossing read, Wess recognizes how much we still don't know about bacteria. But by starting here, we can come closer to understanding the first life on Earth.
About the Author
---
Ludger Wess holds a degree in biology and chemistry and a PhD in social studies of sciences. He worked as a molecular biologist before turning to a career as a science writer, focusing on genetic engineering and biotechnology. A member of the National Association of Science Writers, his articles have appeared in BioWorld, BioTech International, Chemistry & Industry, and The Scientist, amongst other publications