Amy Wu and the Ribbon Dance (Hardcover)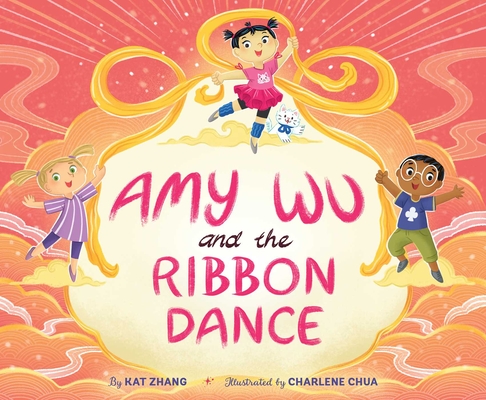 Description
---
When Amy Wu learns about Chinese ribbon dancing, she can't wait to try it out herself in this charming and brightly illustrated fourth installment in the Amy Wu picture book series.

Amy Wu loves to move. From wriggling to shimmying to toe-tapping, she just can't keep still, not when there's music all around her! So when Amy sees Chinese ribbon dancing for the first time, she has to try it out. Only, how can she throw the perfect dance party when she doesn't have the perfect ribbon for her dance?

A special story from Mom may be just the thing to get Amy moving to the music again.
About the Author
---
Kat Zhang loves traveling to places both real and fictional—the former have better souvenirs, but the latter allow for dragons, so it's a tough choice. A writer of books for teens and children, she spends her free time scribbling poetry, taking photographs, and climbing atop things she shouldn't. You can learn more about her at KatZhang.com.

Charlene Chua draws many things, from baos to dragons, and everything in between. When they are not drawing, they enjoy cooking, reading, and playing with their cats. Charlene grew up in Singapore, and now lives in Canada. Her favorite baos are still char siu baos, and her favorite dumplings are air-fryer wontons!