The Book of Cats: House Cats, Big Cats, Black Cats, Poetic Cats: History, Breeds, Tricks, Trivia, Stories, and More! (Hardcover)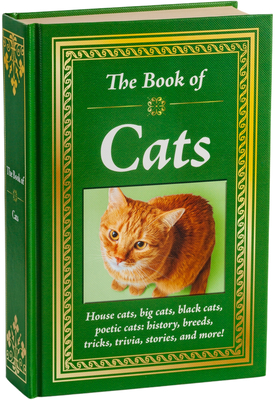 $14.98

Available to order; typically arrives at Bookmarks in 5-10 days
Description
---
Learn everything you ever wanted to know about your favorite feline friend with The Book of Cats
Discover more than 300 articles, facts, poems, and short stories across 14 engrossing chapters.
Read about popular breeds, training tips and tricks, cat care, famous cats, fictional cats, and more
The title includes dozens of absorbing entries about cats on the big and small screens, such as Tom and Jerry, Garfield, Calvin and Hobbes, Tom Puss, and Keyboard Cat.
Padded Hardcover, 632 pages.