Life in Miniature: A History of Dolls' Houses (Hardcover)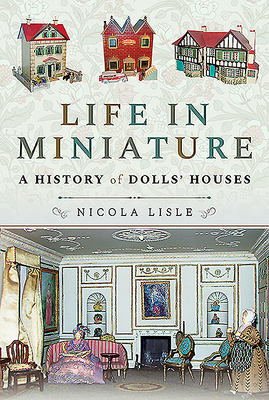 $42.95
Unavailable in store; contact staff@bookmarksnc.org to check price and order availability
Description
---
Clear, detailed history of dolls' houses and how they illuminate our past.

Popular in Britain since the late seventeenth century, dolls' houses are tiny slices of social history that give us a fascinating glimpse into domestic life over the last 300 years.

In this beautifully-illustrated book, Nicola Lisle explores the origins and history of dolls' houses and their furnishings, from the earliest known dolls' house in sixteenth-century Bavaria to the present, and looks at how they reflect the architecture, fashions, social attitudes, innovations and craftsmanship of their day. She discusses the changing role of dolls' houses and highlights significant events and people to give historical context. She also takes a look at some of the leading dolls' house manufacturers, such as Silber & Fleming and Lines Brothers Ltd (later Triang).

The book includes numerous examples of interesting dolls' houses, the stories behind them and where to see them. This includes famous models such as Queen Mary's spectacular 1920s dolls' house at Windsor Castle and the eighteenth-century baby house at Kew Palace.

There is also a chapter on model towns and villages, which became popular in the twentieth century and also give us a window on the past by replicating real places or capturing scenes typical of a bygone era.

There is advice for dolls' house collectors, as well as a detailed directory of places to visit, a timeline of dolls' house history and recommended further reading.

One of the most comprehensive guides available on the subject, this book offers unique insights into the world of dolls' houses and is a must for anyone with an interest in the history and appeal of these miniature treasures.