The Politics of Space Security: Strategic Restraint and the Pursuit of National Interests, Third Edition (Paperback)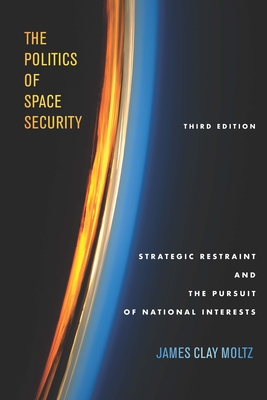 Email staff@bookmarksnc.org for price & availability
Description
---
For the past sixty years, countries have conducted military and civilian activities in space, often for competitive purposes. But they have not yet fought in this environment. This book examines the international politics of the space age from 1957 to the present, the reasons why strategic restraint emerged among the major military powers, and how recent trends toward weaponization may challenge prior norms of conflict avoidance. James Clay Moltz analyzes the competing demands of national interests in space against the shared interests of all spacefarers in preserving the safe use of space in the face of emerging threats, such as man-made orbital debris.
This new edition offers analysis of the 2011 to 2018 period, including the second term of President Obama and the beginning of the Trump administration. Focusing on great power competition and cooperation, as well as questions related to the sustainability of current and future national space policies, The Politics of Space Security is an authoritative history of the space age.
About the Author
---
James Clay Moltz is chairman of the Department of National Security Affairs at the Naval Postgraduate School, where he also holds a joint faculty appointment in the Space Systems Academic Group. He is the author of Crowded Orbits: Conflict and Cooperation in Space (2014) and Asia's Space Race: National Motivations, Regional Rivalries, and International Risks (2012).