Walking in Tall Weeds (Paperback)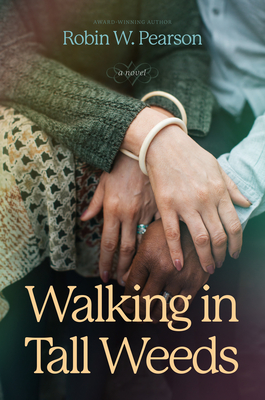 Description
---
From award-winning author Robin W. Pearson comes a new Southern family drama about one family who discovers their history is only skin-deep and that God's love is the only family tie that binds.

Paulette and Fred Baldwin find themselves wading through a new season of life in Hickory Grove, North Carolina. Their only son, McKinley, now works hundreds of miles away, and the distance between the husband and wife feels even farther. When their son returns home, his visit dredges up even more conflict between Fred and Paulette.

McKinley makes it no secret that he doesn't intend to follow in his father's footsteps at George & Company Fine Furnishings or otherwise. Fred can't quite bring himself to accept all his son's choices, yet Paulette is determined McKinley will want for nothing, least of all a mother's love and attention--which her own skin color cost her as a child. But all her striving leaves Fred on the outside looking in.

Paulette suspects McKinley and Fred are hiding something that could change the whole family. Soon, she's facing a whirlwind she never saw coming, and the three of them must dig deep to confront the truth. Maybe then they'll discover that their history is only skin-deep while their faith can take them right to the heart of things.