The President's First Year: None Were Prepared, Some Never Learned - Why the Only School for Presidents Is the Presidency (Hardcover)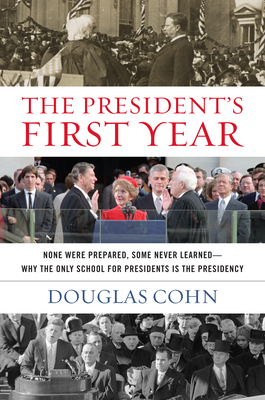 $26.95
Email or call for price.
About the Author
---
Douglas Cohn is writer/owner of Washington Merry Go Round, America's longest running syndicated column, founded by Drew Pearson 1932. He has been the primary speaker at the Vietnam Veterans Memorial, National Press Club, West Point Founders Day, and the International Platform Association. His television work includes numerous appearances on A&E's Biography Channel, the Military Channel, and CNBC. His program "West Point at the Opera" was featured in The New Yorker. He is a member of Critical Issues Roundtable, a Washington, D.C.-based think tank of retired generals. A 1968 graduate of West Point, was a U.S. army airborne ranger who led a recon platoon in Vietnam. His medals include two Silver Stars and Purple Heart. He was retired as a captain after convalescing from gunshot wounds to the head, neck, chest, abdomen, leg, and hand. He and his wife of 41 years, Kathryn, have four children and six grandchildren. They reside in McLean, Virginia.