Conflicting Humanities (Paperback)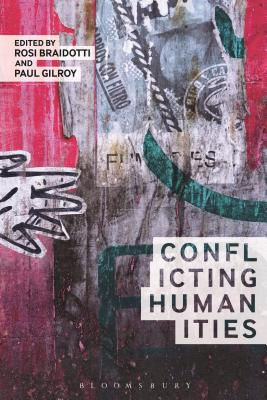 $32.95
Email or call for price.
Description
---
How might we reinvent the humanities? This is the question at the heart of this provocative volume. It is a difficult mission and definitely one which needs to be addressed with increasing urgency. There is no better cast to confront and problematize this question than the contributors to Conflicting Humanities. They are world-renowned thinkers who can tackle the problem as researchers and teachers but also as prominent public intellectuals.
Taking the intellectual and political legacies of Edward Said as a point of departure and frame of reference, the contributors - working in a range of disciplinary settings - consider the current condition of humanism and the humanities. Said's definition of the core task of the Humanities as the pursuit of democratic criticism remains more urgent than ever, though it needs to be supplemented by gender, environmental, and anti-racist perspectives as well as by detailed analysis of the necro-political governmentality of our time. An innovative piece of scholarship, this volume is committed to the refusal of a world riven by new kinds of warcraft, injustice and exploitation.
About the Author
---
Rosi Braidotti is a Philosopher and Distinguished University Professor at Utrecht University as well as director of the Centre for the Humanities in Utrecht, The Netherlands. Paul Gilroy is Professor of English and American Literature at Kings College London, UK.