The Bush Tragedy (MP3 CD)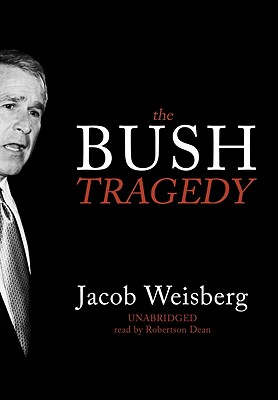 $29.95
Email or call for price.
Description
---
In this first important consideration of the George W. Bush presidency and its profound impact on the state of the world, Jacob Weisberg traces the evolution of Bush's political philosophy from its roots in his early life and his years as governor of Texas through the events of 9/11 and his turbulent two terms in office. With careful analyses, Weisberg offers an eye-opening assessment of Bush's deeply conflicted relationship with his father, former President George H. W. Bush, and with major figures in the administration, including Vice President Dick Cheney and Secretary of State Condoleezza Rice. This groundbreaking book of reportage, synthesis, and analysis will stand as the indispensable account of a presidency of enormous consequence.