Ultimate Oceanpedia: The Most Complete Ocean Reference Ever (Hardcover)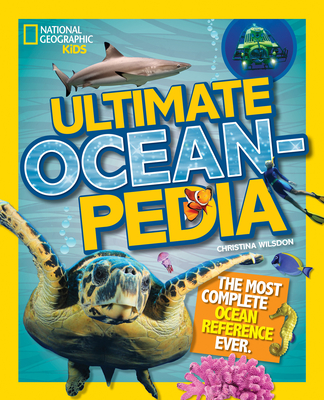 $24.99

For availability, email staff@bookmarksnc.org
About the Author
---
CHRISTINA WILSDON grew up on Long Island in New York. She has written numerous kids books about animals and science, including the National Geographic Kids Reptileopedia. Christina lives with her family in the Pacific Northwest, where bald eagles nest in the city and orcas surface just offshore.
Praise For…
---
"Stunning photography accompanied by incisive narrative and informed oceanography make 'Ultimate Ocean-Pedia' the go-to juvenile marine reference book. An emphasis on the importance of oceanography to young people, plus its potential for life careers and positive protective actions are apparent throughout." -- Midwest Book Review

"...marine biology takes pride of place with page after page of photogenic sea life from tiny krill on up to whales and polar bears. The author profiles a marine ecologist and interviews an oceanographer to cap chapters on modern research, exploration, and industries, then closes with generous lists of sites to visit physically or virtually. A stimulating plunge for casual browsers and serious students alike." -- Kirkus Reviews


.