The Last Legacy: A Novel (The World of the Narrows #3) (Paperback)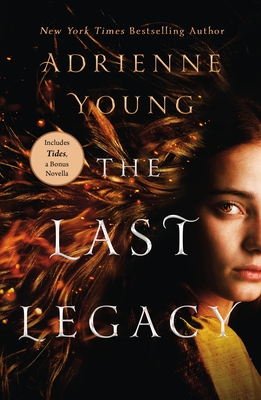 Description
---
Now in paperback with a bonus novella! New York Times bestselling author Adrienne Young's The Last Legacy is a captivating standalone YA fantasy set in the Narrows world about family and blood ties, reinventing yourself, and controlling your own destiny.

When a letter from her uncle Henrik arrives on Bryn Roth's eighteenth birthday, summoning her back to Bastian, Bryn is eager to prove herself and finally take her place in her long-lost family.

Henrik has plans for Bryn, but she must win everyone's trust if she wants to hold any power in the delicate architecture of the family. It doesn't take long for her to see that the Roths are entangled in shadows. Despite their growing influence in upscale Bastian, their hands are still in the kind of dirty business that got Bryn's parents killed years ago. With a forbidden romance to contend with and dangerous work ahead, the cost of being accepted into the Roths may be more than Bryn can pay.
About the Author
---
Adrienne Young is a foodie with a deep love of history and travel and a shameless addiction to coffee. When she's not writing, you can find her on her yoga mat, sipping wine over long dinners or disappearing into her favorite art museums. She lives with her documentary filmmaker husband and their four little wildlings in the Blue Ridge Mountains of North Carolina. She is the author of the New York Times bestselling Sky in the Deep duology and the World of the Narrows series.
Praise For…
---
"This fast-paced tale with a Victorian feeling is filled with an abundance of scandal, high fashion, intrigue, and, of course, romance... the delightfully swoonworthy love story will keep readers engaged and the pages turning eagerly as they hurtle toward the book's satisfying conclusion. An entertaining story of forbidden love, family drama, and elegant couture." - Kirkus

"In this sumptuously rendered historical novel, Young deftly explores concepts of family, loyalty, and growing into one's destiny." - Publishers Weekly