The History of the Decline and Fall of the Roman Empire. A new edition, etc. With maps (Paperback)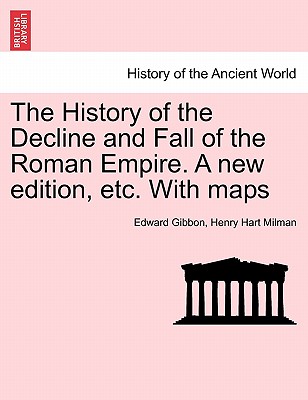 $37.75

Available to order; typically arrives at Bookmarks in 5-10 days
Description
---
Title: The History of the Decline and Fall of the Roman Empire ... A new edition, etc. With maps.]

Publisher: British Library, Historical Print Editions

The British Library is the national library of the United Kingdom. It is one of the world's largest research libraries holding over 150 million items in all known languages and formats: books, journals, newspapers, sound recordings, patents, maps, stamps, prints and much more. Its collections include around 14 million books, along with substantial additional collections of manuscripts and historical items dating back as far as 300 BC.

The HISTORY OF THE ANCIENT WORLD collection includes books from the British Library digitised by Microsoft. Titles in this series include lectures, compiled sketches, and chronological discourses on Greece, Rome, and other early European and African civilisations. The collection also has a selection of physical and classical geography texts.

++++
The below data was compiled from various identification fields in the bibliographic record of this title. This data is provided as an additional tool in helping to insure edition identification:
++++

British Library
Gibbon, Edward; Milman, Henry Hart;
1838-39.
12 vol.; 8 .
9039.dd.11.