Liminality of the Japanese Empire: Border Crossings from Okinawa to Colonial Taiwan (Perspectives on the Global Past) (Paperback)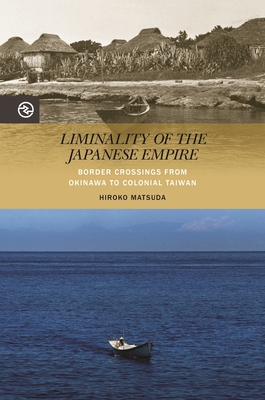 $28.00
Email or call for price.
Description
---
Okinawa, one of the smallest prefectures of Japan, has drawn much international attention because of the long-standing presence of US bases and the people's resistance against them. In recent years, alternative discourses on Okinawa have emerged due to the territorial disputes over the Senkaku Islands, and the media often characterizes Okinawa as the borderland demarcating Japan, China (PRC), and Taiwan (ROC). While many politicians and opinion makers discuss Okinawa's national and security interests, little attention is paid to the local perspective toward the national border and local residents' historical experiences of border crossings.
Through archival research and first-hand oral histories, Hiroko Matsuda uncovers the stories of common people's move from Okinawa to colonial Taiwan and describes experiences of Okinawans who had made their careers in colonial Taiwan. Formerly the Ryukyu Kingdom and a tributary country of China, Okinawa became the southern national borderland after forceful Japanese annexation in 1879. Following Japanese victory in the First Sino-Japanese War and the cession of Taiwan in 1895, Okinawa became the borderland demarcating the Inner Territory from the Outer Territory. The borderland paradoxically created distinction between the two sides, while simultaneously generating interactions across them. Matsuda's analysis of the liminal experiences of Okinawan migrants to colonial Taiwan elucidates both Okinawans' subordinate status in the colonial empire and their use of the border between the nation and the colony. Drawing on the oral histories of former immigrants in Taiwan currently living in Okinawa and the Japanese main islands, Matsuda debunks the conventional view that Okinawa's local history and Japanese imperial history are two separate fields by demonstrating the entanglement of Okinawa's modernity with Japanese colonialism. The first English-language book to use the oral historical materials of former migrants and settlers--most of whom did not experience the Battle of Okinawa--Liminality of the Japanese Empire presents not only the alternative war experiences of Okinawans but also the way in which these colonial memories are narrated in the politics of war memory within the public space of contemporary Okinawa.
About the Author
---
Hiroko Matsuda is associate professor at Kobe Gakuin University in Japan.