The Garb of Being: Embodiment and the Pursuit of Holiness in Late Ancient Christianity (Orthodox Christianity and Contemporary Thought) (Hardcover)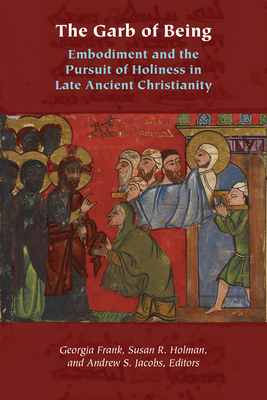 Email staff@bookmarksnc.org for price & availability
Description
---
This collection explores how the body became a touchstone for late antique religious practice and imagination. When we read the stories and testimonies of late ancient Christians, what different types of bodies stand before us? How do we understand the range of bodily experiences--solitary and social, private and public--that clothed ancient Christians? How can bodily experience help us explore matters of gender, religious identity, class, and ethnicity? The Garb of Being investigates these questions through stories from the Eastern Christian world of antiquity: monks and martyrs, families and congregations, and textual bodies.
Contributors include S. Abrams Rebillard, T. Arentzen, S. P. Brock, R. S. Falcasantos, C. M. Furey, S. H. Griffith, R. Krawiec, B. McNary-Zak, J.-N. Mellon Saint-Laurent, C. T. Schroeder, A. P. Urbano, F. M. Young
About the Author
---
Georgia Frank (Edited By) Georgia Frank is Professor of Religion at Colgate University. Andrew Jacobs (Edited By) Andrew S. Jacobs is Senior Fellow at the Center for the Study of World Religions at Harvard University. Susan Holman (Edited By) Susan R. Holman is the Eckrich Chair and Professor of Religion and the Healing Arts at Valparaiso University.