Pirates! (Board Book)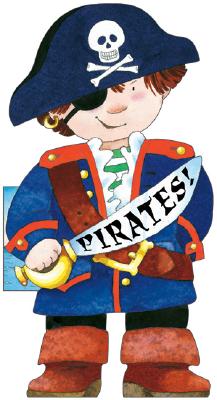 $10.99
Email or call for price.
Description
---
Color illustrations on heavy board pages are die-cut in the shape of the front cover's jaunty little pirate. Accompanied by brief text, the pictures tell the fascinating story of pirates, their exploits, and their ships. The most famous and notorious pirates were those like Blackbeard and Henry Morgan who sailed the Caribbean in the seventeenth century. Vivid illustrations include a depiction of a sailing galleon in cross-section, showing ship's compartments and cargo. Also shown are a typical pirate's treasure map and a map of Tortuga island, a favorite pirate's haven. Kids can read capsule descriptions of famous pirates from both history and classic fiction.