Shattered: Reclaiming a Life Torn Apart by Violence (Paperback)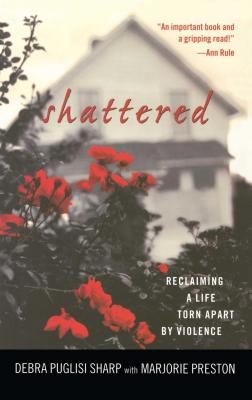 $19.99

Available to order; typically arrives at Bookmarks in 5-10 days
Description
---
In April 1998, Debra Puglisi Sharp -- wife, nurse, and mother of teenage twins -- was tending the roses in her garden when a factory worker with a cocaine habit slipped in through an open door and waited for her to come in. Nino, her husband of twenty-five years, got in the way and was shot. The man then attacked and raped Debra, placed her in the trunk of his car, and drove away. Kept hog-tied in her abductor's house, Debra finally learned of her husband's murder from a newscast on a radio that the man blared to muffle her screams while he was out. After five excruciating days, Debra's mounting rage at her captor -- and the wrenching thought of her children burying their father alone -- gave her the courage and strength she desperately needed. She loosened her ties, groped her way to the phone...and dialed 911.
Shattered is an indelible portrait of hope, determination, and the agonizing journey back to life. Struggling to heal from her horrendous ordeal and the devastating loss of her husband, Debra also had to endure an agonizing court trial, the raw grief of her children, and her own crippling fear. But through her work in hospice care and as an advocate for victims of violence and trauma, she has slowly discovered the measure of her own strength. A compelling survival story -- tragic and ultimately heroic -- Shattered represents one woman's attempts to make sense of a senseless crime.
About the Author
---
Debra Puglisi Sharp has appeared on Oprah, 20/20, The John Walsh Show, and other national and regional talk shows. Now remarried, and having resumed her nursing career and work in victim advocacy, she lives in Delaware.
Praise For…
---
Publishers Weekly This gripping and dramatic story...is a powerful argument for the rights of crime victims and a testament to the author's courage and resilience.

Ann Rule An important book and a gripping read!