The Princeton Field Guide to Mesozoic Sea Reptiles (Hardcover)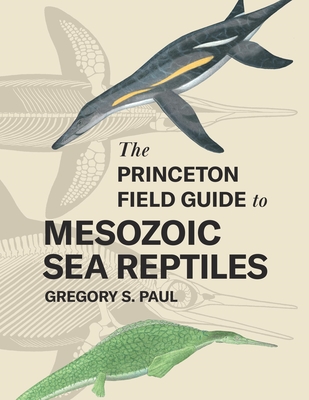 $35.00

Available to order; typically arrives at Bookmarks in 5-10 days
Description
---
An authoritative illustrated guide to the mighty reptiles that dominated the seas of the Mesozoic for 185 million years
New discoveries are revealing that many ancient oceangoing reptiles were energetic animals capable of inhabiting an array of watery habitats and climates, including polar winters.
The Princeton Field Guide to Mesozoic Sea Reptiles
provides the most up-to-date and comprehensive coverage of the great Mesozoic groups that commanded the seas for tens of millions of years. This incredible field guide covers 435 species and features stunning illustrations of swimming reptiles ranging in size from little lizards to others with great necks longer than their bodies. It discusses the history of sea reptiles through 185 million years of the Mesozoic, their anatomy, physiology, locomotion, reproduction and growth, and extinction, and even gives a taste of what it might be like to travel back to the Mesozoic. This one-of-a-kind guide also challenges the common image of these reptiles as giants of the prehistoric waters, showing how the largest weighed far less than today's biggest whales.
Features detailed species accounts of 435 different kinds of sea reptiles, with the latest size and mass estimates
Written and illustrated by the acclaimed researcher and artist who helped to redefine our understanding of dinosaur anatomy
Describes placodonts, plesiosaurs, ichthyosaurs, mosasaurs, sea snakes, sea turtles, marine crocs, and more
Covers everything from biology to the colorful history of sea reptile paleontology
Includes dozens of original skeletal drawings and full-color life scenes
About the Author
---
Gregory S. Paul is a renowned researcher and illustrator who helped establish the "new look" of pterosaurs, dinosaurs, and other Mesozoic creatures seen in contemporary movies and documentaries. His books include The Princeton Field Guide to Pterosaurs and The Princeton Field Guide to Dinosaurs (both Princeton). His work has appeared in leading publications such as National Geographic, Scientific American, Nature, the New York Times, the Washington Post, Smithsonian, and Natural History.