I Am Confucius (Xavier Riddle and the Secret Museum) (Paperback)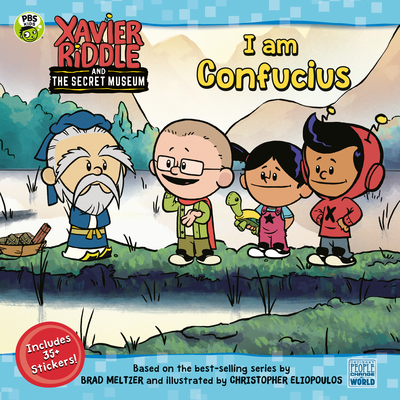 Description
---
An 8x8 book with 2 sticker sheets based on an episode from the PBS KIDS animated television series Xavier Riddle and the Secret Museum starring Confucius.

Based on the children's book series Ordinary People Change the World by New York Times bestselling author Brad Meltzer and illustrator Christopher Eliopoulos, the series will introduce kids to inspiring historical figures and the character virtues that helped them succeed.

When Xavier and Yadina can't stop fighting, Brad decides it's time for the trio to head to the Secret Museum! They're sent to China in the year 543 BCE to meet Confucius. He teaches them "The Golden Rule": Treat others how you would like to be treated. This episode-based 8x8 will focus on the traits that made our heroes great--the traits that kids can aspire to in order to live heroically themselves.
About the Author
---
Gabriella DeGennaro was raised in New Jersey where she learned how to stop telling lies and write fiction, instead. What started as stories written only in flamingo pink marker turned into studying Creative Writing and Screenwriting and trying to make people, mostly kids, laugh with her words. She now works in children's book publishing as an editor and writer. When she's not hiding garden gnomes in her Queens apartment for her boyfriend to find, she's up very late at night writing with a pack of Twizzlers by her side.