Finding Grandma's Memories (Library Binding)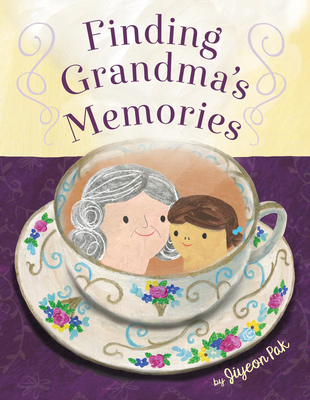 Unavailable in store; contact staff@bookmarksnc.org to check price and order availability
Description
---
A tender family story that offers a gentle window into the issue of aging and memory loss for young readers.

Grandma loves teatime--and so does her granddaughter--from picking out a special cup, to brewing the tea, to sharing stories at the table. But lately, Grandma seems forgetful. She doesn't always remember to turn off the faucet when filling the teakettle. Sometimes she even confuses her granddaughter's name. How one little girl helps her grandmother remember their special ritual makes for a heartwarming story that will strike a chord with any family coping with elderly relatives who suffer from memory loss.
About the Author
---
Jiyeon Pak is originally from Seoul, South Korea, and now lives in Baltimore, MD. You can find her at hello-jiyeon.com.