Bully: Does Anyone Deserve to Die? (Mass Market)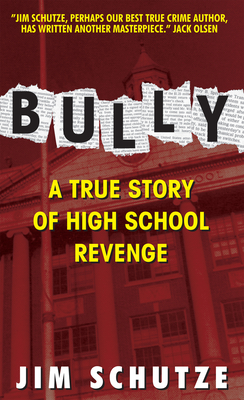 $8.99
Unavailable in store; contact staff@bookmarksnc.org to check price and order availability
Description
---
Bully is a riveting, harrowing account of adolescent rage and bloody revenge—a true crime story from 1993 that inspired the 2001 feature film.
Booby Kent was a bully—a steroid-pumped 20-year-old who dominated his peers in their comfortable, middle-class Ft. Lauderdale beach community through psychological, physical and sexual abuse. But on a summer night in 1993, Bobby was lured to the edge of the Florida everglades with a promise of sex and drugs ... and was never seen alive again. The tormentor had become the victim in a bizarre and brutal act of vengeance carried out with ruthless efficiency and cold-blooded premeditation by seven of his high school acquaintances—including his lifelong best friend—and instigated by one overweight, underloved teenager who believed her life would be perfect ... if only Bobby Kent were dead.
About the Author
---
Jim Schutze has been nominated for two Edgar awards. He is the author of By Two and Two and Preacher's Girl. The Dallas bureau chief of of the Houston Chronicle, he has been an investigative reporter for the Detroit Free Press and the Dallas Times Herald. He now lives in Dallas with his wife and son.