World Music: A Global Journey: A Global Journey - Audio CD Only (Hardcover)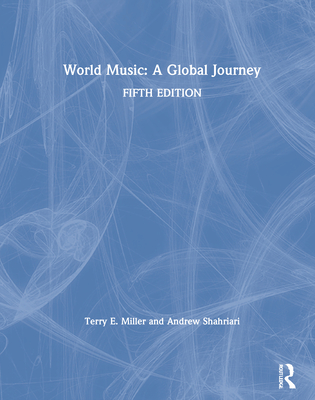 Unavailable in store; contact staff@bookmarksnc.org to check price and order availability
Description
---
World Music: A Global Journey, Fifth Edition, explores the diversity of musical expression around the world, taking students across the globe to experience cultural traditions that challenge the ear, the mind, and the spirit. It surveys world music within a systematic study of the world's major cultures, supported by a strong pedagogical framework. Providing historical and cultural overviews of the world's seven continents, and fortified by in-depth studies of varied musical traditions, World Music: A Global Journey is known for its student-friendly approach and lively visits to "sites" that host musics of the world. The robust companion website with audio is ideal for online coursework.
FEATURES
Easy-to-follow proven chapter structure, organized by geographic region
Listening Guides, detailed maps, and hundreds of colorful photos, with more than two dozen new images
Coverage of an eclectic blend of world musics, including both popular and traditional music
New "Inside Look" entries spotlight distinguished ethnomusicologists and musicians, such as Patricia Shehan-Campbell, Oleg Kruglyakov, Chan E. Park, Vivek Virani, and Mia Gormandy
New "Musical Markers" feature that summarizes key musical elements of each audio example
New site visiting Georgia, a new "Explore More" feature focused on Slovenian Polka, a new track for North Indian Raga with sitar, and much more
New streamed music delivery Hosted on the book's dedicated website
Audiobook--extra value Presented by chapter on the book website
Used in classrooms around the globe, World Music: A Global Journey, Fifth Edition, is an internationally acclaimed and best-selling fundamental resource for students and instructors to begin their exploration of world music and culture.
www.routledge.com/cw/miller
About the Author
---
Terry E. Miller is Professor Emeritus of Ethnomusicology at Kent State University and specializes in the musics of Thailand and Laos. He co-edited the Garland Encyclopedia of World Music volume on Southeast Asia.Andrew Shahriari is Professor of Ethnomusicology at Kent State University, as well as Coordinator of Online Courses and Graduate Studies in the School of Music. He is author of Popular World Music, Second Edition, by Routledge.