Come Home Safe (Hardcover)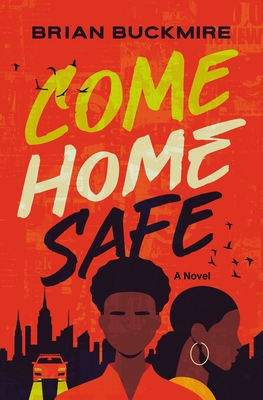 $17.99

Available to order; typically arrives at Bookmarks in 5-10 days
Description
---
Dad, I just want to know how to not become a hashtag. In this gripping read, biracial siblings Reed and Olive hadn't planned on navigating racial inequality or being roughed up by police on the subway, but as they face the truths and pains of being a person of color, they also lean into knowing their rights and fostering conversations about change and acceptance.
"In Come Home Safe, Brian Buckmire has crafted a story that looks the reality of police brutality in the eye and still manages to come away with hope. It is a powerful book about the necessity of 'the talk' and what it means to be a teenager in our times."--New York Times bestselling author and ABC News anchor Linsey Davis
On the subway ride home, Reed just wants to watch videos of his soccer idol, but reality crashes in when police officers question him about a suspect who matches his description. With tact and poise, Reed defends himself, but ultimately knows there is no easy way out of this conflict.
At a caf , a woman accuses Olive of stealing her phone and demands to see it. Startled and indignant, Olive watches as the crowd forms and does nothing to help, even as the woman attempts to weaponize the police against her.
This read will keep you on the edge of your seat as each teen asks themself: What should I do? What can I do? What's going to get me home safe?
Come Home Safe is perfect for:
Fans of contemporary fiction and true-to-life stories
Youth and middle graders interested in social justice, societal change, and navigating police brutality
Parents, teachers, and school librarians looking to start a conversation about politics, racism, or have "the talk" with their teens and middle schoolers
Anyone looking to better understand the sociopolitical climate in America today
Young adult readers of Angie Thomas, Nic Stone, Ibi Zoboi, and Jason Reynolds
Black, brown, or marginalized families who wish to open a conversation about how to live in a world that only sees the color of their skin
From ABC News legal analyst and NYC Legal Aid Society public defender Brian Buckmire, this compelling story draws from real-life advice, lessons, and conversations with attorneys, law enforcement, and the wrongfully accused to help turn the whispers and family discussions about racial inequality and mistreatment into wider conversations, healing, and one day ... change.