Walls Within Walls (Paperback)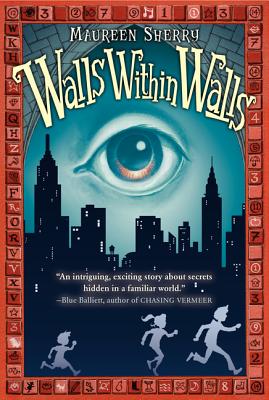 Description
---
Perfect for tween readers who enjoy mysteries and puzzles and books like Chasing Vermeer, this page-turning debut novel is filled with adventure, intrigue, and heart.
After their father, a video-game inventor, strikes it rich, the Smithfork kids find they hate their new life. They move from their cozy Brooklyn neighborhood to a swanky apartment on Manhattan's Fifth Avenue. They have no friends, a nanny who takes the place of their parents, and a school year looming ahead that promises to be miserable.
And then, one day, Brid, CJ, and Patrick discover an astonishing secret about their apartment: The original owner, the deceased multimillionaire Mr. Post, long ago turned the apartment itself into a giant puzzle containing a mysterious book and hidden panels—a puzzle that, with some luck, courage, and brainpower, will lead to discovering the Post family fortune.
Unraveling the mystery causes them to race through today's New York City—and to uncover some long-hidden secrets of the past.
About the Author
---
Maureen Sherry graduated with a BS from Cornell University and worked on Wall Street for twelve years. She went on to receive an MFA from Columbia University in nonfiction writing. Several years ago, she and her family moved into a historic apartment, where she found herself wondering about the family living there before them. She added to the history of the apartment by embedding, with the help of an architect, a mystery that would eventually be solved by her children. The apartment and her four children are the real-world inspiration for this book.
Praise For…
---
"An intriguing, exciting story about the secrets hidden in a familiar world."
— Blue Balliett, author of CHASING VERMEER

"The book has much of the enterprising spirit of old-fashioned series fiction about young sleuths from the HARDY BOYS to TRIXIE BELDEN."
— Bulletin of the Center for Children's Books

"A delicious multilayered romp."
— Kirkus Reviews

"Readers will relish being tourists on this treasure hunt.... Pick it up and watch for the sequel."
— School Library Journal

"Readers will get a real sense of the uniqueness that is New York City."
— ALA Booklist