The Ultimate University Survival Guide (Paperback)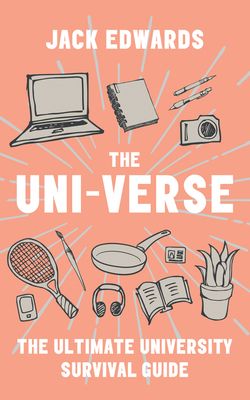 $24.99
Email staff@bookmarksnc.org for price & availability
Description
---
A complete, unfiltered university handbook, written by an actual student.
Not sure what to pack for university?
Confused about the difference between lectures, tutorials and seminars?
Want to make sure you don't poison yourself (or others) the first time you cook?
Nervous about Freshers' Week, or about feeling homesick?
Jack Edwards has spent the last three years figuring it all out and is here to impart his wisdom to other potential freshers.
From university applications to socials, this book is filled with helpful tips and tricks, real advice and fun anecdotes, and is perfect to turn to for any questions you have about university
About the Author
---
When he enrolled as a fresher at Durham University in 2017, Jack Edwards decided to take his camera along with him and document the whole experience on YouTube. He hoped to shed some light on the authentic British university experience, in order to make uni a little bit less intimidating for those currently applying.Now graduating from Durham, Jack continues to share tips for incoming freshers - from personal statement advice to study motivation - attempting to increase the accessibility and inclusivity of higher education for all.University can be a daunting prospect, but Jack seeks to comfort his loyal viewers with honest, real and practical advice, from one student to another.